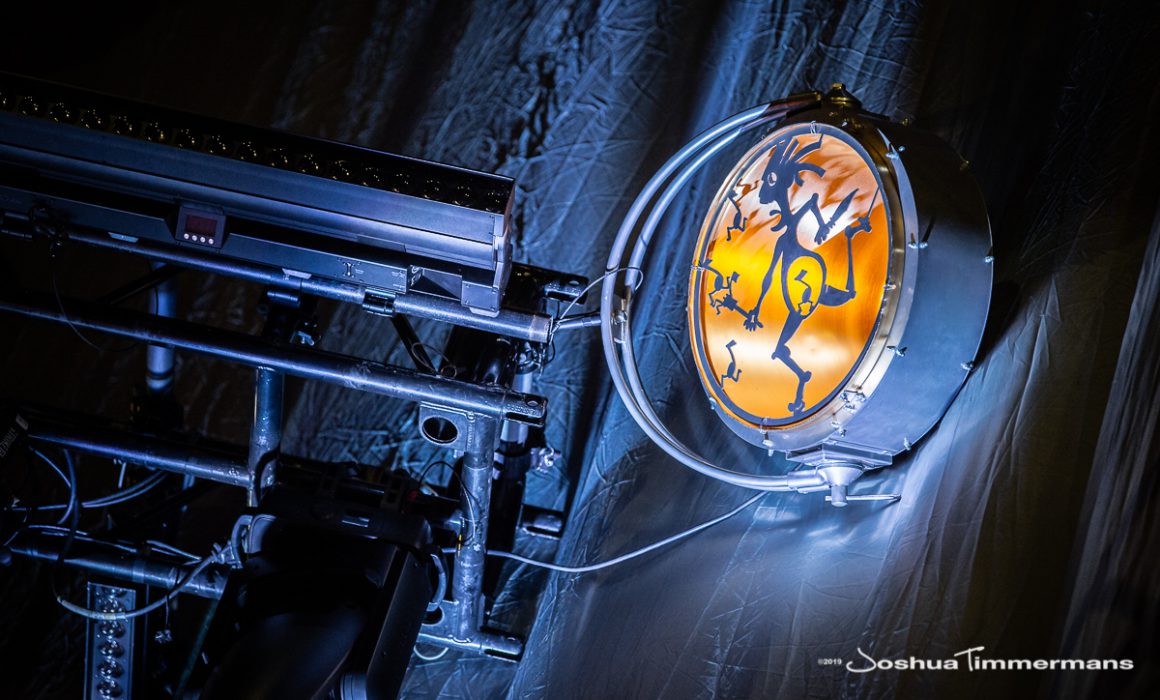 Want to own a piece of Widespread Panic history?
In this once-in-a-lifetime release, we are offering the custom Note Eater lights used by Paul Hoffman, Lighting Director for Widespread Panic, during the band's three-night New Year's run at The Fabulous Fox Theatre in Atlanta this past December and the five-night residency at the Beacon Theatre in New York City.
There are a limited number of these Note Eater lights in existence. Be one of the few to bring home this rare piece of memorabilia to add the perfect Widespread Panic tribute to your home, office, media room, or bar.
For $5,500, with a portion of the proceeds going to Nuçi's Space to benefit Athens-based musicians and road crew affected by COVID-19, you will receive a custom Note Eater light with a dimmer to adjust brightness and a height-adjustable stand. Each light also includes a Letter of Authenticity signed by Paul Hoffman stating when and where they were used.
With your purchase, you will also receive a Joshua Timmermans / Noble Visions 16″ x 24″ Archival Widespread Panic Gallery Print, Limited Edition of 12, showing the lights in use on December 31, 2019. Each print is produced on Kodak Professional Endura Premium Archival Paper and is accompanied by an embossed, numbered and signed Certificate of Authenticity.
Made of steel, aluminum, and brass, with a Note Eater affixed in the center, these tour-grade lights shine as bright as 700 watts. Each light measures 27 inches across by 13 inches deep with an adjustable stand 5 to 9 feet tall. They have been modified to plug into a standard household outlet. Shipping is included with your purchase.
Contact sales@pulselighting.co to purchase. All sales on a first-come-first-served basis.