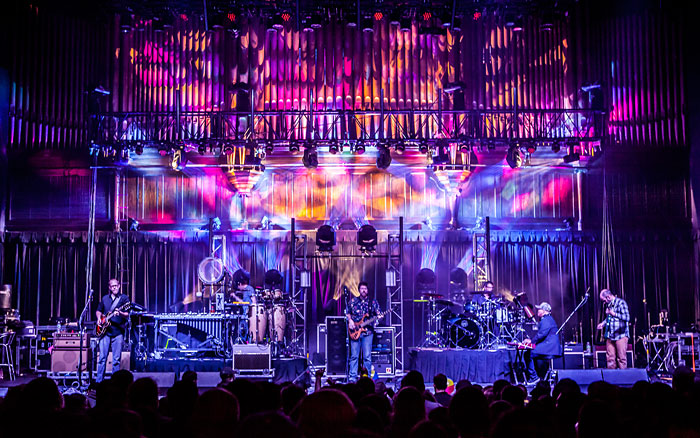 Pulse Lighting's Justin Casey provides a peek into the power that brings his lighting design to life in a revealing article by Pulse Partner A.C.T. Lighting.
Los Angeles (March 29, 2016) – American jam band moe. wrapped its winter tour with a rig featuring Clay Paky fixtures and a grandMA2 light and onPC Command Wing for lighting control. A.C.T. Lighting, Inc. is the exclusive distributor of both Clay Paky and MA Lighting products in North America.
A lighting designer with Nashville-based Pulse Lighting, Justin Casey has been working with the band since last July. Moe. tours year-round; their winter tour recently concluded in Manhattan. "The band celebrated its 25th anniversary year in 2015, and the winter tour wrapped in New York City on St. Patrick's Day," says Casey. "I'll be redesigning the winter rig for Moe.'s summer festival tour." Main Light Industries supplied the lights and consoles for the winter tour.
To read the full article visit Pulse Partner A.C.T. Lighting.