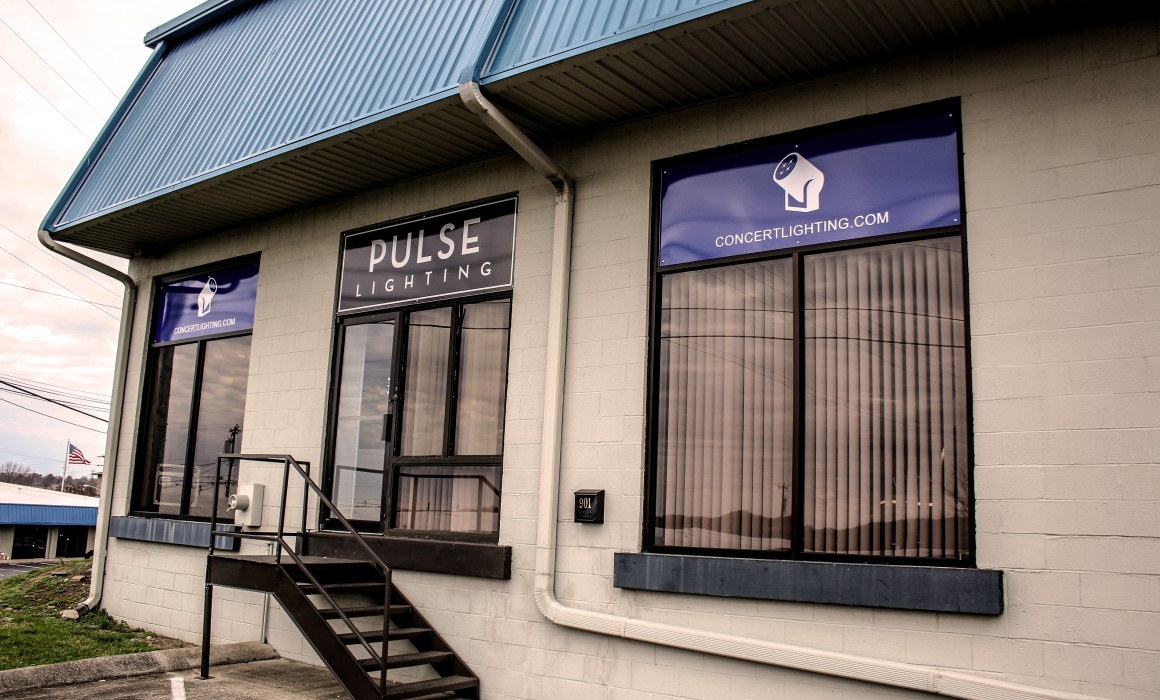 Pulse Lighting is pleased to announce the opening of our new Nashville headquarters 15 miles north of Music City in Goodlettsville, TN. The brand-new facility houses offices for the Pulse team, two state-of-the-art design pre-visualization suites, and an 11,000-square-foot warehouse storing a range of lighting and rigging equipment.
The two design and pre-visualization suites are equipped with Capture Atlas Symphony and MA 3D software, with Grand MA2 and Avolites Titan consoles available in house. The suites are available to visiting and local lighting designers, 24 hours a day, 365 days a year.
With 400 amps of three-phase power, the facility offers a designated practice space where clients may rehearse with full production before taking to the road. The space is also available to rent for private industry showcases, video production, and photo shoots. Three loading docks, including one ground level, make the warehouse easily accessible.
Paul Hoffman, Pulse Co-Founder and President, says the expansion is a big step forward for the company. "After years of being spread across the country, it is wonderful to finally plant roots in Nashville and build the facility that we've needed for a long time. The ability to start the lighting design process in CAD, move quickly to a visualization suite, and ultimately a live rig in the warehouse, enhances the quality of everything we do. We welcome bands for rehearsal and tech days, as well as fellow lighting directors to come work in our pre-viz suites. We look forward to a long tenure here."
Interested parties should contact Lauren using our contact form. Connect With Us
Founded in 2005 by Paul and Preston Hoffman, Pulse is a full-service lighting production company providing design, operation, consulting and equipment for concerts, television, and special events, as well as permanent installations in performance venues.
The Pulse mission is to bring a strong and dynamic visual edge to any event, anytime, anywhere. Current and past clients include Widespread Panic, Grace Potter, Jason Isbell, Drive-by Truckers, moe., Rhiannon Giddens, Honor by August, Chris Stapleton, NBC Sports, the Grateful Dead "Fare Thee Well" 50th Anniversary Concerts, Boston Calling, DelFest and Summer Camp music festivals, among others.