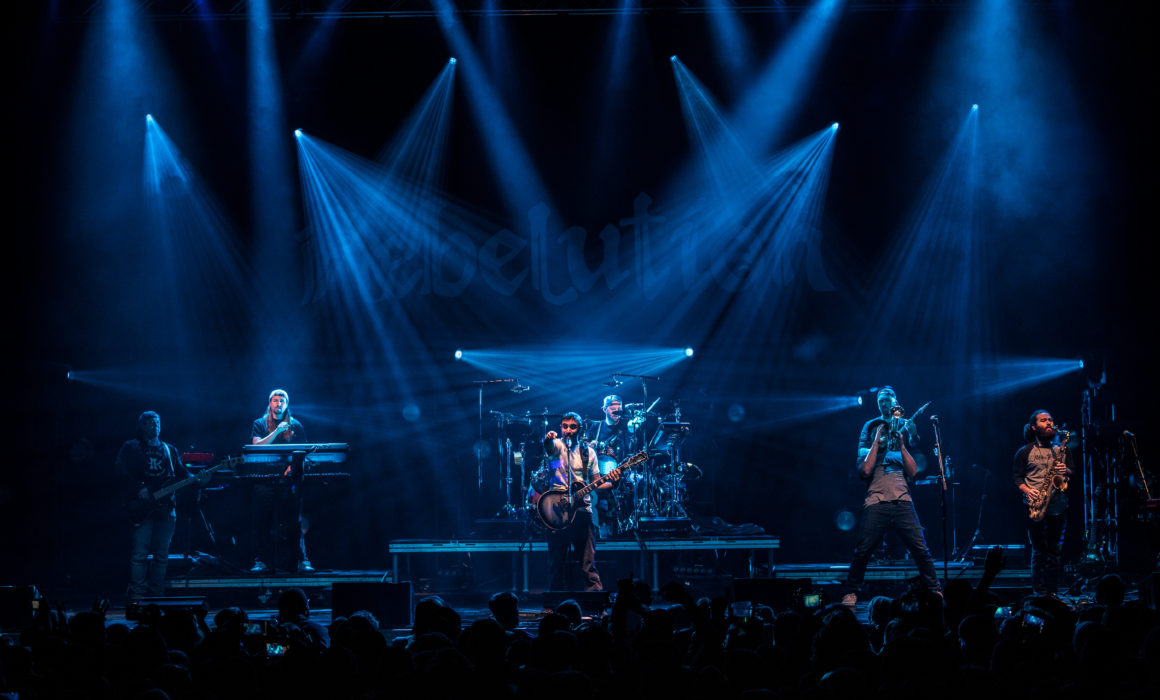 Christmas came in January this year with the arrival of the new Robe MegaPointes! We've all taken turns running gobo projections and flower effects in the shop, and now it's time for these to shine on the road. See MegaPointes on tour right now with Rebelution (designed by Kenny Gribbon) and moe. (designed by Preston Hoffman).
From the Robe Lighting web site:
"Our all-new MegaPointe elevates the original all-in-one fixture to a whole new level. Unleash your creativity using the bright sharp parallel beams, excellent gobo projection, precise movement, smooth CMY colour mixing and dimming plus a multitude of beam splitting, wash and shaping effects.
The Robe R&D team worked with Osram to provide a 470W lamp that aligns perfectly with the cutting edge optical system. This design provides a brilliant, crystal clear, razor-edged beam, adjustable from a punchy 1.8 out to a wide 42 degree zoom.
Both static and rotating (glass) gobos produce precision in-air effects or projected images with a sharp, high-contrast, flat field.
The newly designed effects engine can produce 12 varying beam and 'flower' effects. The beam can also be shaped using innovative shutter emulation, further creating a whole new blend of content & creativity."
If you would like to rent MegaPointes for your tour or event, contact lauren@concertlighting.com.