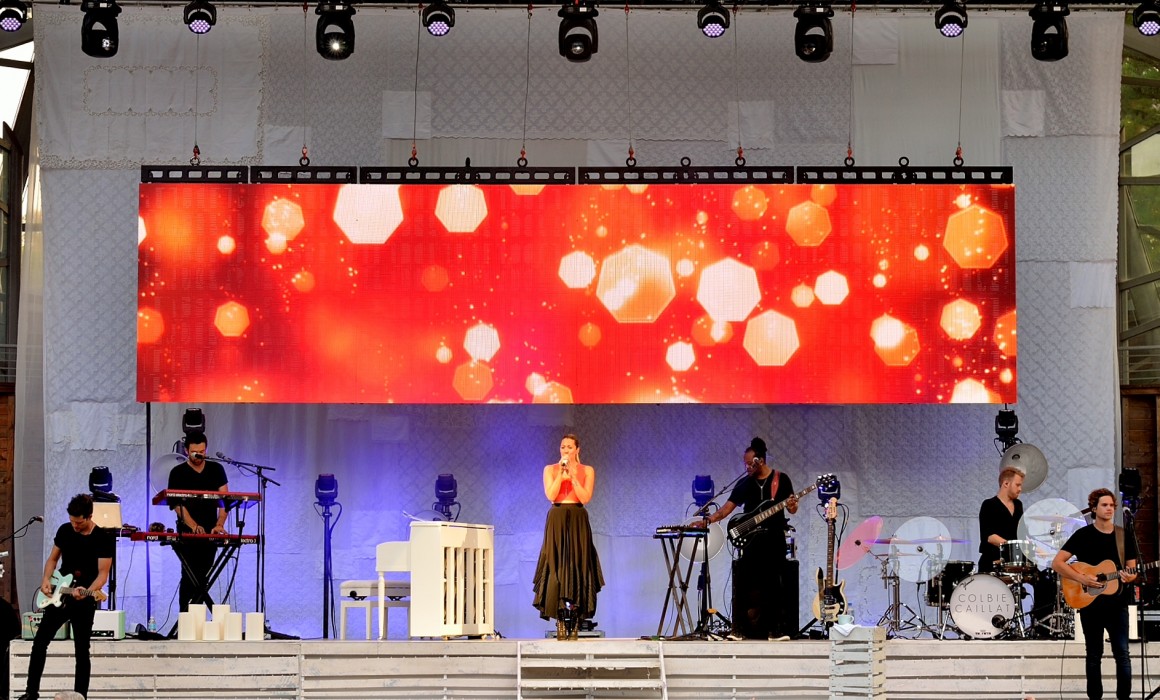 For Colbie Caillat's 2015 Girls Night Out, Boys Can Come Too tour, she has brought along Lighting Director Kenny Gribbon from Pulse Lighting. Kenny has been lighting for Colbie Caillat since 2013.
Colbie Calillat (CC) describes herself as someone who likes change. Pulse Lighting loves this about her and has been able to reflect this in her stage lighting over the past 3 years. To date, CC has been honored with two Grammy Awards and sold over six million albums and ten million singles worldwide. Her breakthrough hit "Bubbly" remains "one of the best-selling digital tracks in history". A portion of the proceeds from the "Girls Night Out, Boys can come too Tour" Tickets and VIP packages will go to benefit "Givewell" and "Music Cares". Find out if Colbie is coming to a city near you – http://colbiecaillat.com. #colbieandchristina
Pulse Lighting is proud to be on tour with such a talented and kind-hearted artist. Kenny had this to say, with the Summer tour about half way over, "When this tour ends it will be bittersweet. I will miss this crew. Its been a challenging tour but as a crew it has made us bond and I know who the A-team is.".
To see more photos of Pulse Lighting's work on Colbie Caillat's, "Girls Night Out, Boys Can Come Too" tour click below! Pulse Lighting is also on tour with Jason Isbell, Rhiannon Giddens and Grace Potter -visit pulselighting.com to learn more about Pulse Lighting's services.