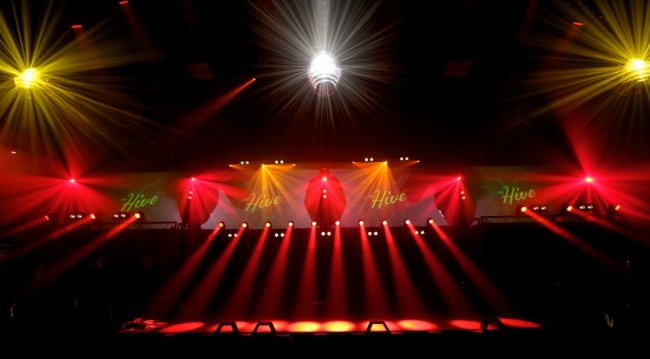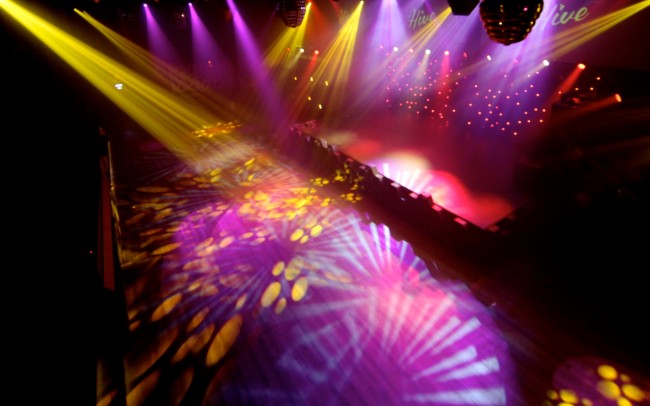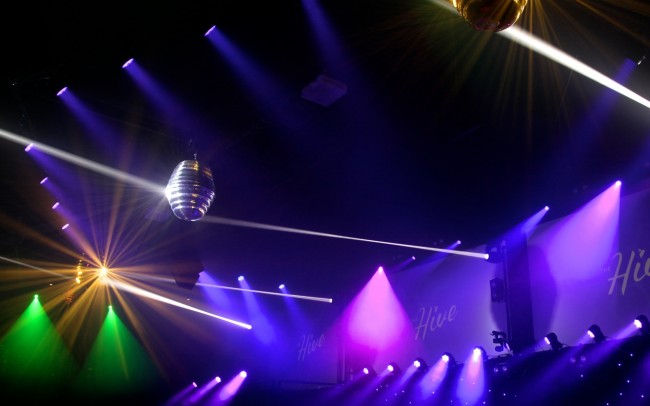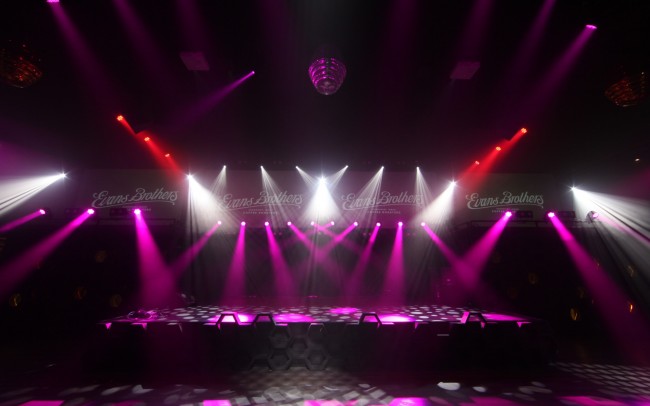 [vimeo 121320794 w=500&h=280]
The system marries the technological capabilities of large venue lighting with the flexibility and ease of use required for a smaller concert hall. It was custom designed by Pulse Lighting to work with the high ceilings and open spaces of the unique, century-old building. This marks another major venue lighting project for Pulse, whose portfolio runs the gamut from lighting large-scale concert tours and sporting events to full-service lighting installation, consulting and management.
Hoffman and his team developed a system that's high end, but still makes sense for a straight-ahead rock club. It integrates 30 LED moving heads, 12 LED audience blinders, 10 high-powered moving lights and 12 LED moving spotlights. They also designed three custom disco ball "beehives" suspended above the audience—a playful nod to the venue's name.
"This is one of our most ambitious projects yet," said Paul Hoffman, principal and co-founder of Pulse Lighting. "The Hive is a special venue that allows big acts the ability to stage intimate performances, and the challenge was to create a system that can offer artists and audiences several different looks."
Among the system's other features are:
Unobtrusiveness. The system's infrastructure blends into the architectural lines of the 100-year old room, so that in most cases, only the output is visible.
Flexibility. The setup can handle a big rock and roll show or scale down to suit one acoustic guitar player on a stool. "If a large-scale light show isn't appropriate, we've got the ability to just tastefully light the artists," said Hoffman.
Sustainability. The LED-based system consumes less power and requires less maintenance than traditional lights.
A significant video presence. A projection system and server with gigs and gigs of video content can integrate anything from psychedelic swirls to scenes of nature into the visual presentation.
Ease of operation. The control system does not require extensive lighting knowledge to operate. "You can figure it out over a series of nights," says Hoffman. "The palates are all there; you just have to use the brush."
"These guys are some of the best in the business for stage lighting,"

"Lighting is often an afterthought. I didn't want it to be here. I wanted the bands to have things they don't have every day."